The high school I went to has an annual event which consists of a night with all kinds of student performances on stage. In 1986, two friends and I decided to participate and we built a video wall, which was driven by C64s. There were 1 master and 16 slave C64s, connected through a home-grown parallel port network.
The computers were synchronized by the master in order for us to be able to use all available voices (3 per computer, 48 in total) for playing music, which we created with Music Composer. As you can see, the screens were stacked in a 4 by 4 matrix to display animations and other visual effects.
After the performance, the local newspaper (the Provinciale Zeeuwse Courant) published an article about the show with this picture of our singer and the video wall.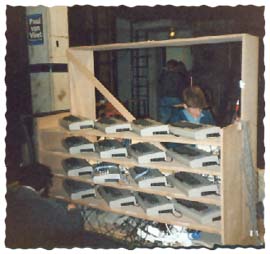 Our handyman built a custom rack to hold 16 computers and screens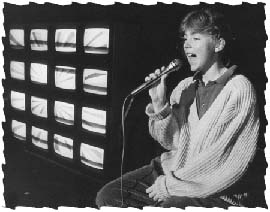 Newspaper photo